As a #1 Logo Designing Company  for your business is the starting point and preparative work for any business. No two businesses are alike; every business has its own uniqueness and is distinguished by the way their brands are projected. A logo gives an identity to a business and is an impressive way to promote the business and brand on various platforms and mediums. Having a professional and well-designed logo is not just about creating a remarkable first impression for potential customers. A unique and creative logo gives your clients a visual representation of your business' objectives and is your business image, graphical representation, and the most ubiquitous and distilled element of your business identity. It builds trust, establishes an emotional attachment, increases awareness, and eventually delivers new customers. A logo gives immediate recognition of your business and it also facilitates in building your brand.
NexG IT Solutions expert logo designing service never fails to create the right logos that correctly represents the image of our clients' business and makes the right impact for their business. We come with the promise of best value logo design, offering businesses the drive they need to take off. We have the expertise to make the right mix of symbols, art, design, calligraphy and other aesthetically graphical elements to design effective logos for our clients. NexG IT Solutions help deliver logos similar to the brand's customers remember. Our logos evoke sensations and emotions related to clients' brand and help build recall value to eventually grow the business. At NexG IT Solutions we create customised logo design to help clients' develop a unique business identity. To ensure that our clients' logo is timeless, we conduct research of the competitors and the industry to get a perfect understanding of the latest trends. We guarantee our concepts are novel and uniquely tailored to the specific needs of clients' business of meeting the strategic goals of their business.
Why NexG IT Solutions
Client Satisfaction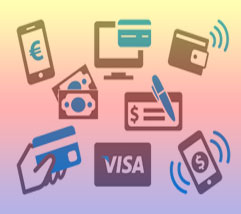 Flexible Payment Mode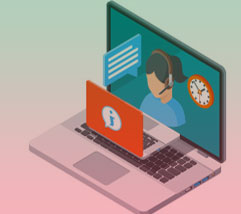 Quick Online Support
What NexG IT Solution do for you?
Simple
Unique
Scalable
Memorable
Impact
Versatile
Relevant
Appropriate
Targeted
Contrast Color Scheme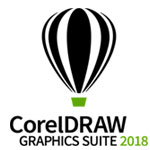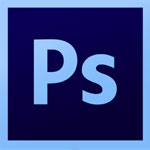 How NexG IT Solutions Works?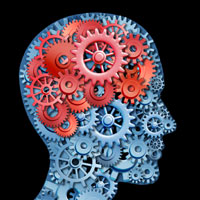 Understand Requirements
Gather all the information related from your website either by the help of customer suggestion, idea and reference.
Plan & Define
We make a strategy to define what we will do and plan to execute the strategy to achieve the target within the deadline.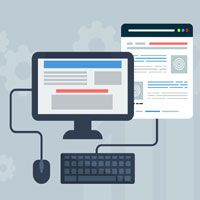 Design
Design final website after various steps like reviewing your design sample, feedback and suggestion as well as market trends.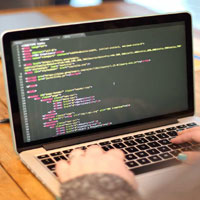 Development
After approval of the final layout design, we will process for development over the design with the latest technology.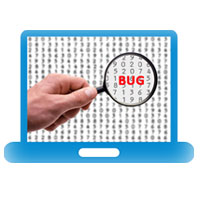 Testing & Review
We ensure that each and everything is working fine as well as implementing the things after review and suggestions.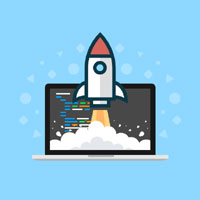 Launch
After ensuring the testing process that all are okey, we go for launching and live the website onto online server.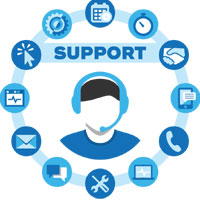 Support
Our launching the website ,we will be always ready for implementing the new things as well as suggestions if necessary.
Frequently Question & Answer
How Much Do You Charge For Web Site Design?
A fully customised, unique website design starts at 12,000 INR, and page development is 500 – 1000 each. Pricing for other services and functionality are outlined separately on our pricing page to help you determine and control the amount of your investment. We also provide our clients with a detailed estimate before any work begins.
How should I supply the content for my website?
It is helpful to us if you are able to provide text and photographs in electronic form – for example, the files output by a digital camera and the copy in MS word or similar format. If this is not possible, we can help get your information ready for use on the website. We will also provide you instructions on how to upload the material via FTP or email.
Will my website design be Search Engine friendly?
All our websites are created with search engines in mind and the website design is compliant with search engine guidelines. It is a good idea for your website to be re-evaluated in time as over a period of time the search engines do alter their rules and algorithms and you will want to be certain that your website is kept up to date and complies with new rules etc. To gain maximum visibility by the search engines, we highly recommend utilising our comprehensive SEO services.
Are there hidden costs associated with web design services?
No. We discuss with you your website requirements and then price accordingly and once you have placed an order for your website design with us, we work hard so that the outlined price quote is strictly adhered to. Web design is very much an evolutionary process and often clients change the scope of a project once underway.  If the need to alter the price quote arises, we will communicate this to you before any extra work is started. If changes and/or additions are requested by the client additional costs will be agreed to.
What are your payment steps?
We require 50% deposit of the project value at the time of starting the project. When you'll approve design and complete coding the whole site then we'll show you the site from our server. After your approval you need to pay remaining 50% to enable us to transfer the whole site to your server.
We are available 24x7 for you
Call Us Now +91 7827385044