Software Development encompasses many different skills and disciplines in the production and maintenance of websites. The differences are of web design include web graphic design; interface design; authoring, including standardised code and proprietary software; user experience design and and search engine optimization.Often many individual will workin teams covering different aspects of the design process,although some some designer will cover them all.The term web design is normally used to designand describe the process relating to thefront end(client mode)/(client side) design of a website including writing markup.Web  design partially overlaps web engineering in the broader scope of web development.Web designers are expected to have an awareness of usuability and if their role involves creating markup then they are also expected to be up to date with web accessibility guidelines.
There are two primary jobs involved in creating a web sites:the web designer and web developer who often work closely together on a website.The designers will also have a working knowledge of markup language such HTML and  CSS,although the extent of their knowledge of will differ from one web designer  to another.
Why NexG IT Solutions
Client Satisfaction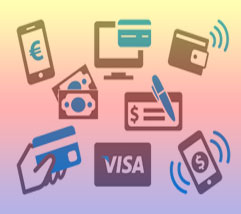 Flexible Payment Mode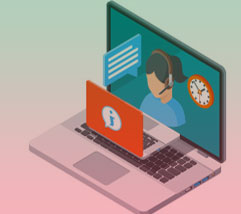 Quick Online Support
What NexG IT Solution do for you?
Admin Panel
Mobile Compatibility
SSL Login Authentication
Masked URLs
Reporting & Analytics
Reliability
Efficiency
Maintainability
Portability
Customisation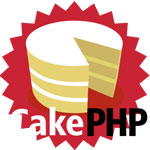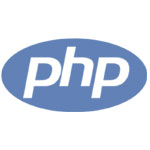 How NexG IT Solutions Works?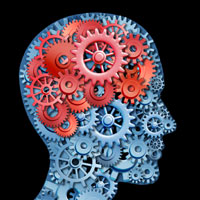 Understand Requirements
Gather all the information related from your website either by the help of customer suggestion, idea and reference.
Plan & Define
We make a strategy to define what we will do and plan to execute the strategy to achieve the target within the deadline.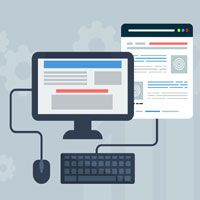 Design
Design final website after various steps like reviewing your design sample, feedback and suggestion as well as market trends.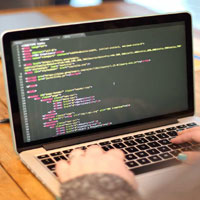 Development
After approval of the final layout design, we will process for development over the design with the latest technology.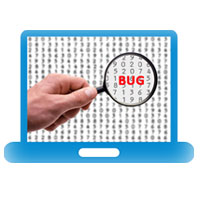 Testing & Review
We ensure that each and everything is working fine as well as implementing the things after review and suggestions.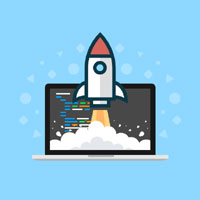 Launch
After ensuring the testing process that all are okey, we go for launching and live the website onto online server.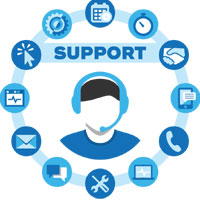 Support
Our launching the website ,we will be always ready for implementing the new things as well as suggestions if necessary.
Frequently Question & Answer
How Much Do You Charge For Web Site Design?
A fully customised, unique website design starts at 12,000 INR, and page development is 500 – 1000 each. Pricing for other services and functionality are outlined separately on our pricing page to help you determine and control the amount of your investment. We also provide our clients with a detailed estimate before any work begins.
How should I supply the content for my website?
It is helpful to us if you are able to provide text and photographs in electronic form – for example, the files output by a digital camera and the copy in MS word or similar format. If this is not possible, we can help get your information ready for use on the website. We will also provide you instructions on how to upload the material via FTP or email.
Will my website design be Search Engine friendly?
All our websites are created with search engines in mind and the website design is compliant with search engine guidelines. It is a good idea for your website to be re-evaluated in time as over a period of time the search engines do alter their rules and algorithms and you will want to be certain that your website is kept up to date and complies with new rules etc. To gain maximum visibility by the search engines, we highly recommend utilising our comprehensive SEO services.
Are there hidden costs associated with web design services?
No. We discuss with you your website requirements and then price accordingly and once you have placed an order for your website design with us, we work hard so that the outlined price quote is strictly adhered to. Web design is very much an evolutionary process and often clients change the scope of a project once underway.  If the need to alter the price quote arises, we will communicate this to you before any extra work is started. If changes and/or additions are requested by the client additional costs will be agreed to.
What are your payment steps?
We require 50% deposit of the project value at the time of starting the project. When you'll approve design and complete coding the whole site then we'll show you the site from our server. After your approval you need to pay remaining 50% to enable us to transfer the whole site to your server.
We are available 24x7 for you
Call Us Now +91 7827385044